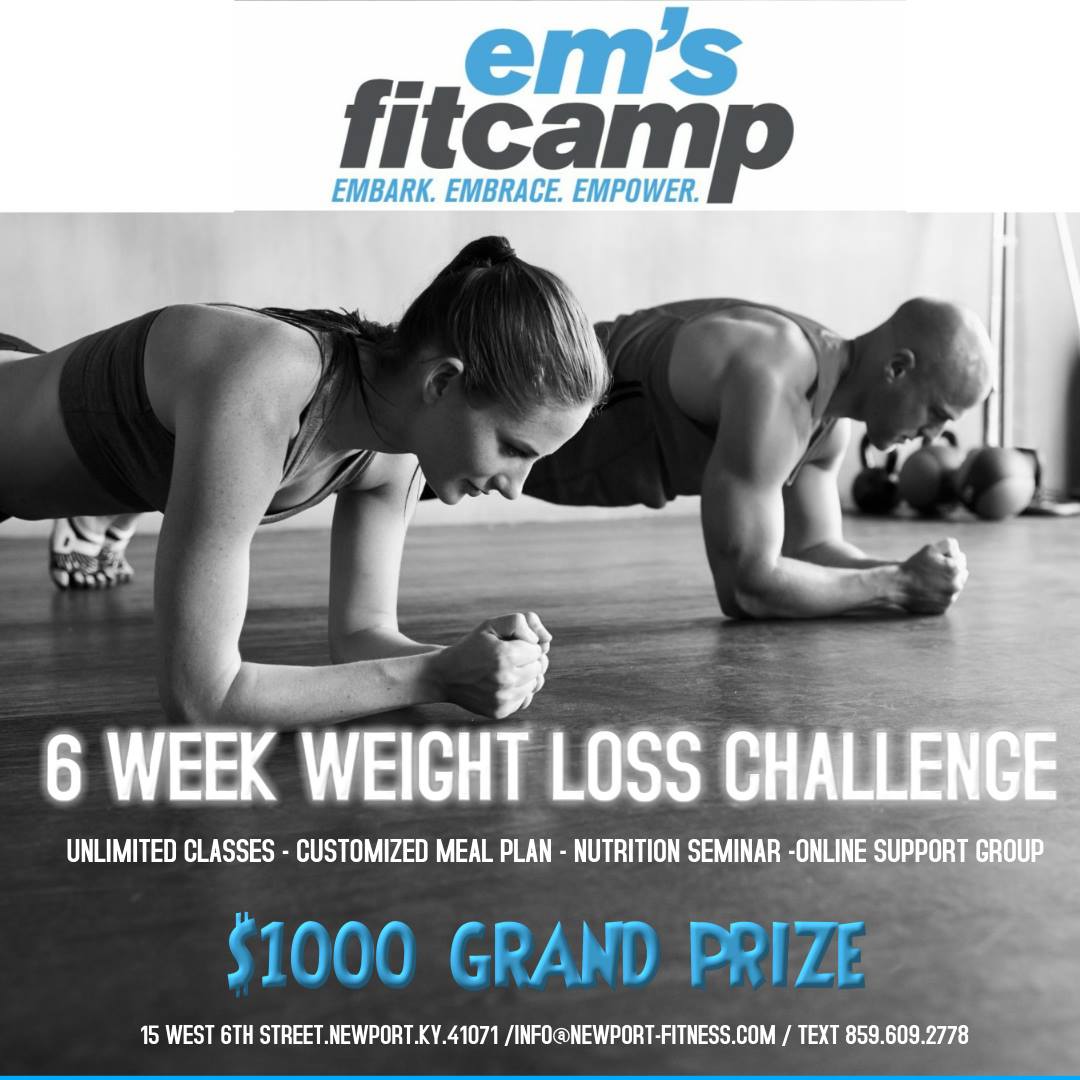 Our Next 6 Week Weight Loss Challenge starts on 9/24.
The program includes:
6 Weeks of Unlimited Em's Fitcamp and Beginner CrossFit Classes. We offer over 7 classes per day.
Customized meal plan with 6 full weeks of suggested meals.
2 Hour Nutrition Seminar where we teach you how to eat healthy
An online support group to help answer any questions you may have and to keep you motivated throughout the program.
Winner wins $1000!
What is the Cost? 
$200 as a single registration
$300 for a pair ($150 each)
Click here for more information and to sign up!
Click Here to Sign Up for one of our FREE SATURDAY CLASSES! 
If you have CrossFit experience, feel free to visit our 9AM class for Free! 
The 10:30AM FitCamp and NOON class are for Beginners! All ages, sizes, ability levels welcome!
SIGN UP FOR OUR OCTOBER SOCIAL EVENT: Purchase your ticket for our Keeneland Bus Trip on October 20th (All friends and family are welcome to attend)- $50 includes Bus trip and all you can drink and lunch/snacks. Sign up here
Subscribe to our texting service by texting emsfitcamp to 64600
Bootcamp Workout of the Day
Teams of 2
18 Minute Ladder: 
10 Push Ups
10 Squats
10 Kettlebell Swings
60 Jump Rope Reps
20 Push Ups
20 Squats
20 Kettlebell Swings
60 Jump Rope Reps
Etc. Etc.